Boiling taps are the latest must-have appliance in any home kitchen or break out room. Convenient and saving time, money, wasted water, and energy what's not to like?
The fastest, most efficient, and eco-friendly way to get pure and great tasting, boiling water, and make fast work in making all your hot drinks.
Instant boiling drinking water on tap, a hot top dispenses boiling water at the touch of a button or lever. Ditch the kettle and have a stylish tap on the worktop, with the business-end heating tank underneath.
1. Water in every way you need
In many offices and other workspaces in the UK, it is already the centerpiece of the kitchen. From corporate boardrooms to staff office kitchens across all industry sectors, employees enjoy filtered, instant boiling water to prepare coffee, tea, soup, hot beverages, and snacks! Even instant porridge. Hot taps also give you chilled and sparkling – a fusion of water for all your needs.
2. Safety built-in
Valuable waiting time is saved so doing the tea round does not impact productivity. Advanced features make it the smartest and safest way to make hot drinks. Safety is built-in.
3. Energy saving
Save energy, water, and money. The tank keeps water insulated and at a constant temperature and eliminates the huge energy waste in re-boiling the kettle many, many times. This is how you can significantly reduce your energy consumption.
4. Convenience on tap
Fast and efficient, and big capacities. Hot taps give you boiling water instantly; cup after cup. Some of our models deliver over 165 cups of tea per hour without waiting time. How's that for productivity. Of course, we also offer taps suited in price and performance to the domestic environment.
5. Ditch the kettle
Hot taps are compact and hygienic. The tank sits neatly under the sink, freeing countertops from kettles and wall space from other appliances, helping to keep kitchens clean, tidy, and more spacious.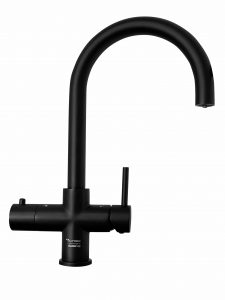 Hot taps are simple to use, safer than kettles, with green credentials and smart tech and come in all shapes and colours!
Talk taps with our team on 0800 731 1491 or go to www.kettletaps.com and use live chat at your convenience. We can supply, install and service all the leading hot tap brands including Zip, Quooker, our own KettleTap, Aquatap, Marco, Insinkerator, Billi, Brita Vivreau, Marco, and Titanium Hotspot.